MenÙ

Cover charge per person €3.00
1)
Riccio Capriccio *
Grilled octopus with potato mousse, celery and balsamic vinegar *
* (fish, celery, sulphur dioxide)
€ 16,00
2)
Sarde a senso unico *
Sardines "alla beccafico" with basil sauce, Piacentino Ennese cheese sauce, Matalotta sauce (tomato, capers, olives) *
* (fish, gluten, nuts, milk products, sulfur dioxide, crustaceans, eggs, soy)
€ 14,00
3)
A…(mare)*
Raw red prawn cannoli with Pachino tomato water,
fiordilatte and lemongrass
* (crustaceans, dairy products, soy, celery)
€ 20,00
Meat & Vegetables Starters
4)
Caponata with dark chocolate*
* (nuts, celery, gluten, sulfur dioxide)
€ 12,00
5)
Parmigiana *
* (milk products, gluten, eggs)
€ 14,00
6)
Beef tartare with raw egg, mustard and red onions *
Beef tartare with raw egg, mustard and red onions *
* (mustard, egg, soy, sulfur dioxide)
€ 20,00
7)
U ciàuru du mari*
Spaghetti pasta with shrimps cream and raw red shrimps *
* (crustaceans, sulfur dioxide, celery, gluten)
€ 22,00
8)
3 Parole, sole, mare e amore *
Calamarata pasta with yellow datterino tomatoes, squid, and tuna bottarga *
* (fish, gluten, sulphur dioxide)
€ 18,00
9)
Profumo d'estate*
Risotto with mussels, lemon and dill *
* (molluscs, sulphur dioxide, milk products)
€ 16,00
Meat & Vegetables first courses
10)
Bellini's Norma *
Busiata pasta alla Norma * with tomatoes, aubergines and salted ricotta
* (gluten, milk products, sulfur dioxide)
€ 16,00
11)
Inganna mariti *
Casarecce pasta with Sicilian pesto with Avola almonds *
* (gluten, nuts, milk products)
€ 14,00
12)
Wakes up! Is Sunday! *
Tortelli pasta with ricotta and cinnamon with Nebrodi Black Pork Sauce *
* (gluten, milk products, sulfur dioxide, eggs)
€ 20,00
13)
With calm *
Codfish with spinach and chickpea and clam humus * (low temperature cooking)
* (fish, shellfish, coconut, sesame)
€ 20,00
14)
Il Moro *
Sea bass in breading with potato cream
and Matalotta sauce (tomato, capers and olives) *
* (fish, gluten, sulphur dioxide)
€ 22,00
15)
Perfect combination *
Fried mix of seasonal vegetables, squid and shrimps*
* (gluten, fish, shellfish)
€ 18,00
Meat & Vegetables Second courses
16)
Braised veal
cheek with baby carrots, asparagus and Giarratana onions *
* (sulfur dioxide, celery)
€ 24,00
17)
Sabbinirica *
Pork tenderloin medallion with honey and peppers
* (sulfur dioxide, celery, gluten, sesame)
€ 22,00
18)
My favorite dish, or almost *
Sicilian tomato pie, with bread, tomatoes,
eggplants, olives, mint and basil *
* (gluten. Sulfur dioxide)
€ 14,00
19) Sicilian tomato salad
with celery, cucumber, basil and oregano *
* (celery)
€ 6,00
20)
Sweet and sour Giarratana onion *
* (sulfur dioxide)
€ 6,00
21)
Sicilian orange salad
with onion, fennel, chilli, oregano and basil
€ 6,00
22)
French fries with lemon zest *
* (gluten)
€ 6,00
23)
French fries with salted ricotta cheese and pepper *
* (milk products, gluten)
€ 6,00
Sicilian cheeses with a selection of honey and jams from Val Di Noto *
Selection of cheeses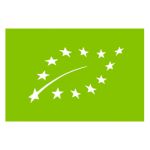 Bio Goat caciotta with carob
Hard baked ricotta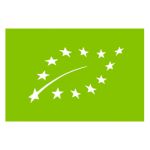 Seasoned Toma (over 60 days)
Seasoned Ragusano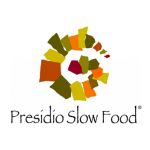 Seasoned Provola from Nebrodi
Terre di Munnùra
Accompaniment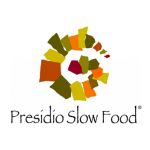 Black bee orange honey
Prickly pear jam
Bitter orange jam
Black mulberry jam
Pomegranate jam
€ 24,00
Millefeuille ricotta and figs with caramel sauce *
* (gluten, lactose)
€ 8,00
Cocoa tartlet with chocolate mousse and pistachio ice cream *
* (gluten, lactose, nuts)
€ 8,00
Sicilian cannolo with candied orange*
* (gluten and lactose)
€ 7,00
Biancomangiare with seasonal fruit *
* (nuts, lactose)
€ 6,00
* = Substances or products that cause allergies or intolerances. For information ask the staff.
Dear customer, we inform you that in case of lack of fresh product, frozen product will be used or frozen on site by rapid temperature abatement respecting the self-control procedures pursuant to EC Regulation 852/2004.
We invite you to contact the staff for information on this.
Retablo Spritz
White martini, Prosecco, Soda Water
Aperol Spritz
Aperol, Prosecco, Soda Water
Campari Spritz
Campari bitter, Prosecco, Soda Water
Hugo Spritz
Prosecco, Elderflower Syrup, Soda Water
Lemon Spritz
Prosecco, limoncello Lemon Soda
Americano
Campari bitter, Vermouth Martini rosso, Soda Water
Negroni
Campari bitter, Martini Rosso, Gin
Wrong Negroni
Vermouth Martini Rosso, Campari, Prosecco
Gin Tonic
Gin, Tonic Water
Virgin Spritz
Bitter, Orange juice, Soda Water
€ 5,00
Virgin Negroni
Red bitters, grapefruit, cranberry
€ 5,00
Prosecco
White wine
Red wine
Rosé wine
€ 5,00
Paolo Calì Winery
(Vittoria, Rg)
Blues, 2022
Grillo IGT Terre Siciliane, G.a. 13%
€ 30,00
Barone Sergio Winery
(Pachino, Sr)
Alegre, 2022
Grillo, Sicily IGT, G.a. 12.50% – 13%
€ 20,00
Curto Winery
(Ispica, Rg)
Poiano, 2022
Inzolia, IGT Sicilia, G.a. 12,50%
€ 22,00
Rallo BIO Winery
(Marsala, Tp)
Evrò, 2022
Insolia Bio, Sicily PDO, G.a. 13%
€ 22,00
Bianco Maggiore, 2022
Grillo Bio, Sicily PDO, G.a. 13%
€ 24,00
Carta D'Oro, 2022
Catarratto Bio, IGP Terre Siciliane, G.a. 12.50%
€ 18,00
AV01, 2021
Catarratto Bio Orange, IGP Terre Siciliane, G.a. 11%
€ 46,00
Beleda, 2021
Riserva Catarratto Bio, Sicily PDO, G.a. 13%
€ 42,00
La Cuba, 2020
Riserva Grillo Bio, Sicily PDO, G.a. 13%
€ 44,00
Al Quasar, 2022
Zibibbo Bio, IGP Terre Siciliane, G.a. 12.50%
€ 24,00
Tornatore Winery
(Castiglione di Sicilia, Ct)
Etna Bianco, 2022
Carricante DOC, G.a. 12,50%
€ 37,00
Pietrarizzo, 2022
Carricante DOC, G.a. 12,50%
€ 48,00
Mazzei Winery, Zisola
(Noto, Sr.)
Azisa, 2022
Grillo, Sicily DOC, G.a. 13.00%
€ 32,00
Milazzo winery
(Campobello di Licata, Ag)
Maria Costanza, 2022
Inzolia and Chardonnay, Sicily PDO, G.a. 13%
€ 38,00
Rudinì winery
(Pachino, Sr)
Tonnara, 2022
Grillo DOC Sicily, G.a. 12.5%
€ 16,00

Correnti, 2022
Catarratto IGT Terre di Sicilia, G.a. 12%
€ 16,00

Lanterna, 2022
Inzolia IGP Terre Siciliane, G.a. 12%
€ 16,00
Milazzo winery
Bianco di Nera
Blend di Nero Cappuccio, Chardonnay e Inzolia, G.a. 12%
€ 34,00
Rudinì winery
Strabuss Bianco
Nerello Mascarese, G.a. 11,50%
€ 18,00
Strabuss Rosato
Nerello Mascarese, G.a. 11,50%
€ 18,00
Tornatore Winery
Valdemone
Spumante Brut, Nerello Mascarese, G.a. 12.50%
€ 26,00
Paolo Calì Winery
(Vittoria, Rg)
Osa!, 2020
Frappato rosé, IGT Terre Siciliane, G.a. 13%
€ 36,00
Barone Sergio Winery
(Pachino, Sr)
Luigia, 2022
Rosato di Nero d'Avola, IGP Terre Siciliane, G.a. 13%
€ 22,00
Curto Winery
(Ispica, Rg)
Eos, 2021
Eloro Doc Rosato di Nero d'Avola, G.a. 12.00%
€ 24,00
Rudinì winery
(Pachino, Sr)
Maiolica, 2022
Frappato Rosato, IGT Terre Siciliane, G.a.13%
€ 16,00
Paolo Calì Winery
(Vittoria, Rg)
Jazz, 2021
Frappato e Nero d'Avola, IGT Terre Siciliane, G.a.13%
€ 28,00
Frappato, 2019
Frappato Vittoria DOC, G.a. 13.5%
€ 32,00
Manene, 2019
Cerasuolo di Vittoria Classico DOCG, G.a. 13.5%
€ 38,00
Nero d'Avola, 2019
Nero d'Avola Vittoria DOC, G.a. 13%
€ 30,00
Mazzei Winery, Zisola,
(Noto, Sr.)
Zisola, 2020
Nero d'Avola, Sicily Noto Rosso DOC, G.a. 12.50%
€ 32,00
Achilles, 2017
Syrah, Sicilia DOC, G.a. 14,50 %
€ 58,00
Effe Emme, 2018,
Petit Verdot, Sicily DOC, G.a. 13.50%
€ 56,00
Rallo BIO Winery
(Marsala, Tp)
La Zisa, 2015
Nero d'Avola Bio, Sicily PDO, G.a. 14%
€ 38,00
La Clarissa, 2018
Syrah Bio, Sicily DOP, G.a.14%
€ 22,00
Rujari, 2017
Riserva Perricone Bio, Sicily PDO, G.a.12.5%
€ 36,00
Barone Sergio Winery
(Pachino, Sr)
Sergio, 2018
DOC Eloro Nero d'Avola, G.a. 13% - 14%
€ 26,00

Le Mandrie
Nero d'Avola and Cabernet Sauvignon, IGT Sicilia, G.a. 13.50%
€ 48,00
Tornatore Winery
(Castiglione di Sicilia, Ct)
Etna Rosso, 2019
Nerello Mascalese e Nerello Cappuccio DOC, G.a.13,50%
€ 33,00
Pietrarizzo Rosso, 2019
Nerello Mascarese DOC, G.a. 14.50%
€ 48,00
Rudinì winery
(Pachino, Sr)
Campanile, 2022
Nero d'Avola DOC Sicily G.a. 13%
€ 16,00
Porticciolo, 2022
Blend Nero d'Avola 60% e Merlot 40%, DOC Sicilia, G.a. 13,50%
€ 16,00
Saro, 2018
DOC Eloro Nero d'Avola, DOC Eloro Pachino, G.a. 14%
€ 24,00
Curto Winery
(Ispica, Rg)
Fontanelle Eloro, 2016
Eloro Doc Riserva Nero d'Avola, G.A. 13.50%
€ 44,00
Ikano, 2018
Nero d'Avola and Merlot, IGT Sicily, G.A. 13.50%
€ 30,00
Krio, 2016
Syrah, IGT Sicilia, G.A. 14.00 %
€ 37,00
Rudinì winery
Moscato di Noto DOC
G.a. 9,50%
€ 24.00 - Glass € 4.00
Passito di Noto DOC
G.a. 11,50%
€ 24.00 - Glass € 4.00
Beers
Messina Cristalli di sale 33 cl
€ 4,00
Messina Ricetta Classica 33 cl
€ 3,50
Birra dello Stretto 33 cl
€ 3,00
Peroni Nastro Azzurro Non-Alcoholic 33 cl
€ 4,00
Peroni Gluten Free 33 cl
€ 4,50
Soft Drinks
Water (0.75 glass bottle)
€ 2,00
Coca Cola / Coke Zero 33 cl
€ 3,00
Peach tea / Lemon tea 33 cl
€ 2,50
Orange Soda / Red Orange Soda / Chinotto / Lemonade / Pomegranate / Spuma
Polara Antica Ricetta Siciliana 27,5 cl
€ 3,00
Caffè espresso
€ 1,50
Caffè Decaffeinated
€ 2,00
Ginseng
€ 2,00
Barley
€ 2,00
Cappuccino
€ 2,50
903 Bianca
€ 4,00
903 Barrique
€ 4,00
Averna
Amara
Nepeta
Unnimaffissu
Limoncello
Pistachio Rosolio
Prickly pear Rosolio
Whiskey
€ 6,00
Jim Bean
Jameson
Black Moose
Scotch
€ 5,00
Glen Grant
Rum
1888
€ 7,00
Havana Club 7 anos
€ 4,00
Matusalem Gran Riserva
€ 7,00
Pampero Aniversario
€ 4,00